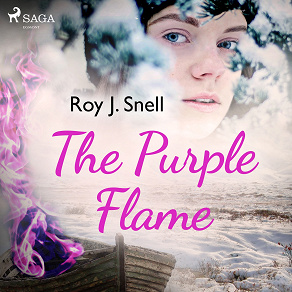 Isbn:
978-87-2647-303-2
Publisher:
Saga Egmont
Category:
Children's books
9-12 years
Accessible since:
November 2021
Narrator:
Lynne Thompson
Length: 4 hours 22 minutes
---
The Purple Flame
Published two years after the conclusion of Roy J. Snell's earlier novel 'The Blue Envelope' we re-join the plucky Marian in 'The Purple Flame' as she and her cousin Patsy work together to care for the family reindeer herd after Marian's father was taken ill. The girls are faced with a range of challenges – from blizzards to poachers, and hungry wolves to treacherous mountain passes, and must overcome them all in order to survive. How will the girls cope with so many odds stacked against them? A thrilling adventure from the much-loved children's author.

Roy J. Snell (1878-1959) was a popular American author best known for his children's fiction. Born in Missouri, Snell was raised on a farm in Illinois. At the age of 19 he attended Wheaton College, graduating in 1906. He became a Minister, before continuing his studies at Harvard University. Snell then moved to Alaska before joining the war effort serving with the Red Cross. WWI had interrupted his blossoming writing career, and upon his return from France Snell began writing in earnest. Many of his books drew on his own adventurous spirit and love of travel, and Snell went on to write over 70 young adult novels, many of which were also published under his pseudonyms, David O'Hara, James Craig and Joseph Marino. He died in 1959 at the age of 80.
Listen to sample
---