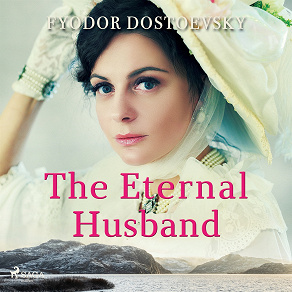 Isbn:
978-87-2697-621-2
Publisher:
Saga Egmont
Category:
Novels
Historic facsimile
Feelgood
Accessible since:
December 2021
Narrator:
Tim Treloar
Length: 5 hours 43 minutes
---
The Eternal Husband
'The Eternal Husband' is a tragicomic novella by Fyodor Dostoevsky about Trusotsky, a widower who discovers that his wife had an affair with an old friend, Velchaninov. The story follows Trusotsky and Velchaninov as they embark on a misadventure to find Trusotsky a new wife while the tension between them grows to a violent climax. 'The Eternal Husband' is a critically acclaimed story teeming with romance, betrayal, and death. Dostoevsky examines the role of women in society in this tale, as the female characters are at once both repressed by society but hold power over men due to their charm and apparent virtue. This story portrays corrupt characters exploring an equally corrupt world in which no one is clean, but Dostoevsky's incredible character work creates sympathy for those perhaps undeserving in a way that only he can. This classic novella is both ironic and melancholy and is recommended for fans of Samuel Beckett or Russian literature in general.

Fyodor Dostoevsky (1821-1881) was a famous Russian writer of novels, short stories, and essays. A connoisseur of the troubled human psyche and the relationships between the individuals, Dostoevsky's oeuvre covers a large area of subjects: politics, religion, social issues, philosophy, and the uncharted realms of the psychological. He is most famous for the novels 'Crime and Punishment', 'The Idiot', and 'The Brothers Karamazov'. James Joyce described Dostoevsky as the creator of 'modern prose' and his literary legacy is influential to this day as Dostoevsky's work has been adapted for many movies including 'The Double' starring Jesse Eisenberg.
Listen to sample
---