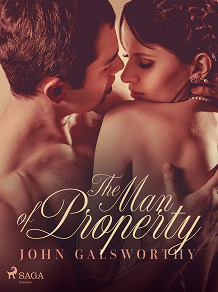 The Man of Property
Soames Forsyte, a rapacious and materialistic man by nature – and his most prized possession is his wife, Irene. But as sparks fly upon her meeting with indigent architect Philip Bosinney, her adulterous affair tears through the family bringing shame, scandal and struggle.

'The Man of Property' (1906) was written by English author and playwright John Galsworthy, and is the first novel in his masterpiece 'The Forsyte Saga'. The Forsyte Saga (1922) is a series of three novels and two interludes published between 1906 and 1921, all of which have been adapted for television.

John Galsworthy (1867-1933) was an English novelist and playwright, best known for his masterpiece 'The Forsyte Saga', which won him the Nobel Prize in Literature in 1932. The trilogy depicts an upper-class English family in the years 1886-1926. It was adapted for TV in 2002 for the ITV network starring Damian Lewis, Rupert Graves and Gina McKee.

In his stories, Galsworthy addresses social issues, family life, and the upper-middle class, in which he strongly criticised the morals and ideals of Victorian England. Among his other prominent works are 'From the Four Winds', 'The Silver Box', 'The Country House', and 'The Skin Game'.
---