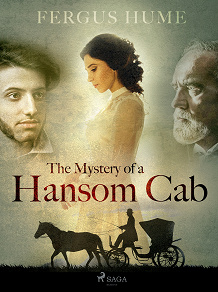 The Mystery of a Hansom Cab
Detective stories and mysteries never go out of fashion.
From Arthur Conan Doyle's 'Sherlock Holmes' to Richard Osman's 'Thursday Murder Club' series, we continue to love a whodunit.
'The Mystery of a Hansom Cab' is a classic and was the best-selling mystery novel of the Victorian era.
There is almost a Down Under Dickens touch in the way Hume uses the story of the murder to expose the seedy side of its setting, Melbourne.
As the murder probe is launched, secrets look set to be exposed and high-profile figures face humiliation.
With a plot like a corkscrew, 'The Mystery of a Hansom Cab' will keep you guessing.



Ferguson (Fergus) Hume (1859-1932) was born in England and brought up in New Zealand. He trained as a barrister and moved to Australia, where he endured the frustration of having his plays rejected by theatres.
His first mystery novel 'The Mystery of a Hansom Cab' changed that, becoming a sensation, selling more than 500,000 copies and inspiring Sir Arthur Conan Doyle to write his first 'Sherlock Holmes' mystery, 'A Study in Scarlet'.
Hume, who moved back to England, was a prolific author, publishing well over 100 mystery novels.
---