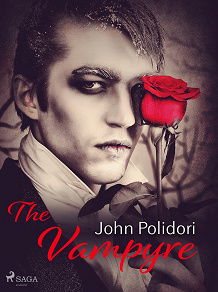 The Vampyre
Not dissimilar to modern day stories, ´The Vampyre´ offers an interesting mix of fangs and romance, and Polidori's tale of Lord Ruthven is a spooky love story that will leave you hiding under your duvet.

The young Aubrey is captivated by the mysterious Lord Ruthven, who takes her to Rome. A disagreement between the two, leads Ruthven to travel onward to Greece on his own where he falls in love with Ianthe. She tells him about the tales and myths of vampires but is found killed shortly after.

Without connecting the two incidents, Aubrey reunites with Ruthven once more and she rejoins him on his travels, which leads to her eventual heartbreak.

Fans of ´Twilight´, ´Dracula´, and ´Buffy the Vampire Slayer´ will enjoy this short story, which is regarded as the first vampire novel to be published.

Known by some as the creator of vampire fiction, John William Polidori was an English writer and physician. ´The Vampyre´ is his most successful piece of writing and the first published modern vampire story.

A friend to Lord Byron, Polidori also brainstormed with Percy Bysshe Shelley and a soon-to-be Mary Shelley. Mary later worked on a tale with her husband which would become 'Frankenstein'.

Polidori died at his father's London house aged 25, weighed down by depression and gambling debts.
---