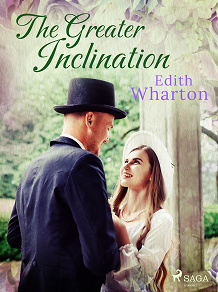 The Greater Inclination
The earliest collection of short stories from Edith Wharton, 'The Greater Inclination' documents the beginning of an outstanding literary career. The book contains seven short stories and one two-act play. In typical Wharton style, the tales deal with the themes of love, marriage, death, deception, American society, and the true intent of art. Wharton's eye for the minutiae of social conventions and interactions breathes life into each story. A superb book for those who want to see where it all started.

Edith Wharton (1862 – 1937) was an American designer and novelist. Born in an era when the highest ambition a woman could aspire to was a good marriage, Wharton went on to become one of America's most celebrated authors. During her career, she wrote over 40 books, using her wealthy upbringing to bring authenticity and detail to stories about the upper classes. She moved to France in 1923, where she continued to write until her death.
---