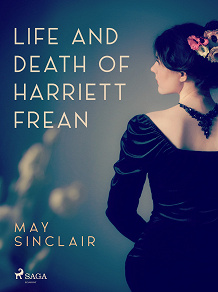 Life And Death of Harriett Frean
May Sinclair's 'Life And Death of Harriett Frean' tells the story of the titular character, Harriett, who has been raised as the embodiment of the perfect Victorian woman; loving, honourable, and obedient. She idolizes her parents and learns from childhood that love is equal to self-sacrifice but when she falls in love with her closest friend's fiancé, she is forced to question everything she thought she thought she knew.

Described as a 'small, perfect gem of a book' by author Jonathan Coe, this historical romance novella was adapted into a BBC television show in 1986 and is a brilliant study of female ideals that stands alongside works by Virginia Woolf.

May Sinclair was the pen name of Mary Amelia St. Clair, born 1863. May was a popular British writer who wrote over 20 novels, short stories, and poetry. She was also an active suffragist, and a member of the Woman Writers' Suffrage League. Her activities for women's voting rights were remembered by Sylvia Pankhurst, and May Sinclair once even dressed up as a rebel Jane Austen during a suffrage fundraising event.
---