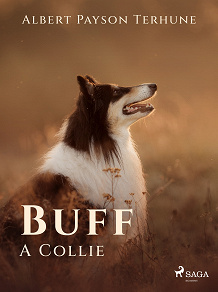 Buff: A Collie
If you are a dog lover, you will love this book.
For Albert Payson Terhune is a dog lover, too - and it shines out of every page of this book of stories about man's best friend.
Each of the stories features vivid and moving descriptions of dogs and of their ebb-and-flow relationships with people. In one, called 'Chums', a homeless boy befriends two stray dogs and develops a deep friendship with them - only to see them snatched by the dog-catcher while he is working to pay for dinner.
There is heartbreak in abundance throughout the book - but plenty of heartwarming endings, too.
Terhune's stories are perfect for fans of 'Lassie Come Home' by Eric Knight and 'Black Beauty' by Anna Sewell.


Albert Payson Terhune (1872-1942) was an American author, journalist and dog breeder. He had a strong following for his novels and short stories about the adventures of the collies that he bred and loved.
His estate, Sunnybank in New Jersey, is now Terhune Memorial Park. It is open to the puboic and visitors can see the graves of many of the dogs from Terhune's novels.

---