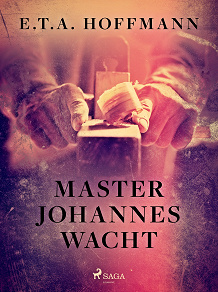 Master Johannes Wacht
'Master Martin, The Cooper, and His Journal' (1885) is a 'weird tale' written by the German romantic author E. T. A. Hoffmann, most famous for his novella 'The Nutcracker and the Mouse King' (1816) which inspired Tchaikovsky's ballet 'The Nutcracker'.

Johannes Wacht is orphaned at an early age and taken in by the town council's master craftsman. But the carpenter's death sends Johannes on a journey to Bamberg and a new life.

This classic short story is perfect for fans of horror and fantasy fiction and the authors H. P. Lovecraft and Neil Gaiman.


Ernst Theodor Wilhelm Hoffmann (1776-1822), better known as E. T. A. Hoffmann, was a German romantic author of fantasy and gothic horror. He was also a composer, music critic, draftsman and caricaturist.
Hoffmann's stories inspired several famous operatic composers, including Richard Wagner, Jacques Offenbach and Léo Delibes. He is also the author of the novella 'The Nutcracker and the Mouse King', on which Tchaikovsky's famous ballet, 'The Nutcracker' is based. The story also inspired the film 'The Nutcracker and the Four Realms' (2018), starring Keira Knightley, Morgan Freeman, Helen Mirren.

---