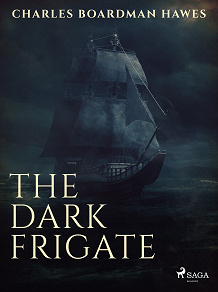 The Dark Frigate
Philip Marsham is orphaned by a shocking accident and he flees to London in fear of his life. There he joins the dark frigate 'Rose of Devon', bound for safety in Newfoundland.
But before they reach their destination, Philip's life is in danger once again as pirates seize the ship. Forced to join their company, Philip is now an outlaw too, with only the hangman's noose awaiting him in England.
Set in the 17th century, 'The Dark Frigate' is a classic children's sea faring adventure by the American writer Charles Boardman Hawes. Full of betrayal, battles, bloodshed and gold, this is a story that will appeal to seafarers of all ages.


Charles Boardman Hawes (1889 – 1923) was an American writer of children's historical sea adventures. He was best known for his three novels 'The Mutineers', 'The Great Quest' and 'The Dark Frigate'.

In 1922, The American Library Association selected The Great Quest' as a Newbery Honour Book. He was also posthumously awarded the 1924 Newberry Medal for his novel 'The Dark Frigate.'
Hawes was known for his book's historical authenticity thanks to his extensive research and his sea adventures have seen him compared to Herman Melville. Fans of Johnny Depp and 'Pirates of the Caribbean' would appreciate his books.

---