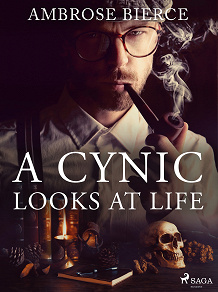 A Cynic Looks At Life
In this collection of satiric essays, Ambrose Bierce offers his provoking outlook on a series of subjects. This collection includes, "Civilization", "Immortality", "The Death Penalty", "The Gift o' Gab", "Natura Benigna", "Emancipated Woman", "A Mad World", and "Epigrams of a Cynic".

Ambrose Bierce (1842-1914) was an American writer, journalist, critic, poet, and Civil War veteran, best known for 'The Devil's Dictionary' (1911). He dominated the horror genre as the preeminent innovator of supernatural storytelling in the period between the death of Edgar Allan Poe and the rise of H.P. Lovecraft. Bierce's death was as mysterious as his strange stories; sometime around 1914 he left for Mexico, wanting to experience the Mexican Revolution firsthand, and was never to be seen again.
---